Research on developing more sustainable textile materials has been gaining traction over the years considering the negative environmental impacts of traditional manufacturing methods of garments. Thus, leaders in the textile trade and the fashion industry such as Fusion Works Inc, Japan are actively looking for sustainably produced alternative materials.
A team of researchers at the Mechanical Engineering department headed by Dr. Dulini Mudunkotuwa, Dr. Tharaka Bandara and Mr. Yasun Ratiyala have already initiated the first stage of a research project in collaboration with Fusion Works Inc on developing Vegan leather and Fish leather out of invasive plants and fish waste. Given the positive outcomes of the initial research the aforementioned company has decided to invest further in developing and expanding this research.
Thus a Memorandum of Understanding between the two parties was signed to facilitate the development of this project. Present at this momentous occasion was the Vice Chancellor of USJ, Head of Department of Mechanical Engineering Dr. Thilaksiri Bandara, Head of Business Development of Fusion Works Inc. Ms. Chanuthi Rajapaksha and the lead researchers from the Department of Mechanical Engineering.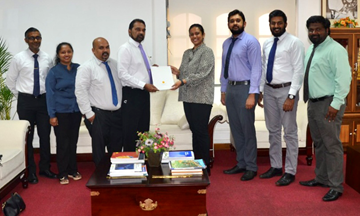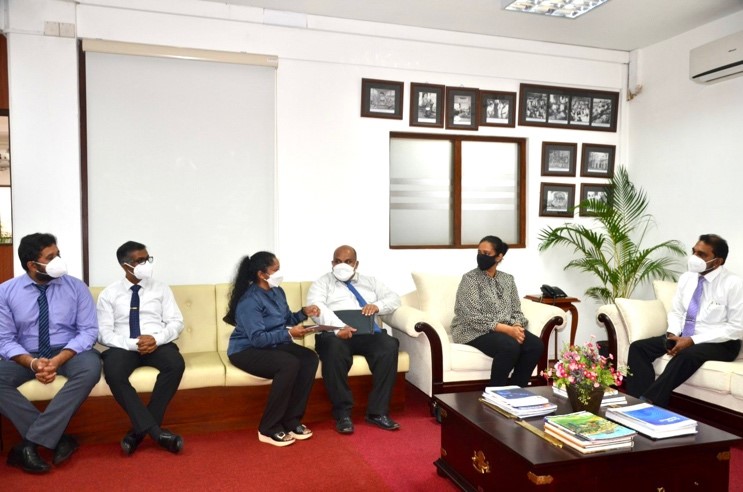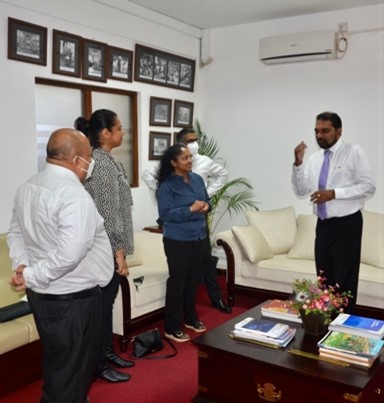 Pictured above: Academics of the Mechanical Engineering department with the Vice Chancellor of USJ and the representatives of Fusion Works Inc.
written by Dinithika Appuhamy on 26th January 2022